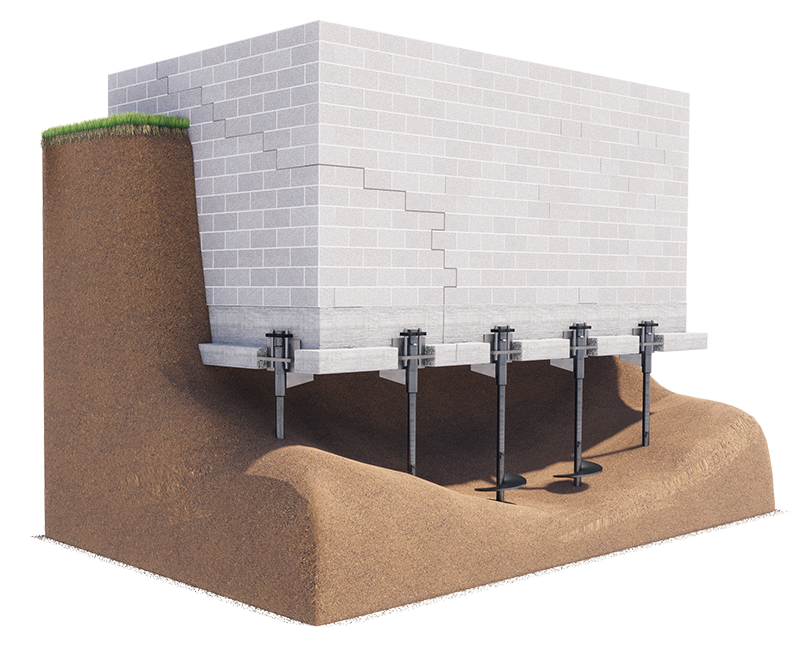 For over 90 years, Grip-Tite has been manufacturing earth anchoring systems used in the utility, industrial and commercial markets.
From our earliest, dead-man type of anchors for guy wires and tower supports to the high-capacity, helical piles of today that can support loads of 100 tons or more, Grip-Tite is ready to address the needs of the commercial and industrial markets with quality, reliable products, and engineering.
What Kinds of Commercial Foundation Repair Do We Cover?
Our wide range of products support applications such as new construction, soil, nail, and tieback soil retention, pipeline support, shoring, reusable tilt-wall anchors, boardwalks and walkways in ecologically sensitive areas, seismic upgrades and numerous other uses in lengths and configurations to suit your project's exact needs.
Consider the use of green products such as our helical piles and foundation push piers for your next project. With our helical piles, you have no soils to remove and reclaim. Installation is done by factory-trained, certified dealer/installers for reliable results. Our engineering department can help with preliminary designs, product selection, and load calculations. Proven precision manufacturing processes ensure that you will be working with the highest quality products available on the market today.
Trust Grip-Tite
We offer quality products and services by quality people! Choose Grip-Tite for your next commercial project. Call today for more information or to start ordering your products!