We cannot stress enough how important it is to keep your basement dry, safe, and healthy. Whether you're a basement waterproofing company looking for reliable products or a homeowner trying to figure out the best way to repair your own basement, we have the solution. Our wet basement waterproofing systems are backed by years of research and testing to get water out of basements and keep it out. To learn more about how to diagnose a leaking basement or how to fix it, read below.
Warning Signs of a Wet Basement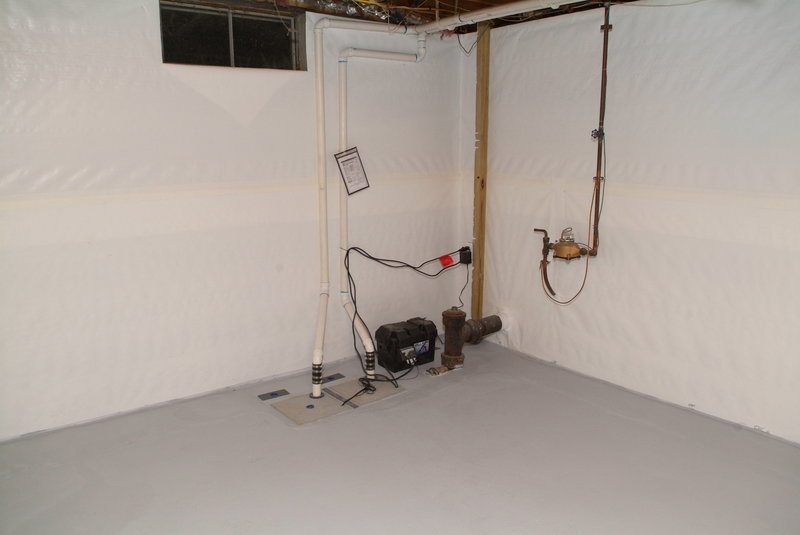 If you notice any of the following warning signs of water in your basement, be sure to get in touch with a certified Grip-Tite dealer to repair the situation.
Noticeable water stains on walls or floors
Water seeping in through a clogged floor drain
Moisture lying in puddles on the floor
Water coming in over the top of the foundation and dripping down the walls
Seepage getting in through the cove joint (where the wall and floor meet)
Water damage on boxes and other belongings you have stored in the basement
How Can My Wet Basement Be Repaired?
If you have noticed damage or mold growth in your basement, it's important to get it repaired relatively quickly. At Grip-Tite, we have a number of solutions that work for a variety of basements, no matter the damage level. If you're in need of interior drainage options we have an interior drain tile system, sump pumps, vapor barriers, and crack repair materials to take the moisture out and keep it out for years to come.
If you need a more in-depth drainage system that includes exterior methods, we have a number of options including downspout installation, landscape drains, and more. This will gather the water and lead it away from the home, keeping the perimeter dry during the toughest storms.
Why Should I Repair My Wet Basement?
Besides protecting many of your valuables against water damage, our wet basement systems are important because they also protect your family against the hazards of mold or rotting materials. Mold spores are never good to breathe in and rotting support beams or corroded electrical panels could spell disaster for the rest of your home above the basement. It's important to regularly check on your basement to make sure it is stable and clean. When you install one of our products, you can be sure that all of these problems will disappear.
Trust Grip-Tite
With over 90 years of experience, we have the best knowledge and products on the market. You can trust that we know what we're selling. If you are interested in buying our products for your own business or would like to get the products yourself for your own home, we'd be happy to sit down with you and discuss the best options. All you have to do is give us a call today!